Cayley Aerospace Inc - Premier DGFT Chartered Engineer Certificate Corp Seattle,Washington,USA

(Approved by DGFT Government of India, Pre Shipment Inspection Agency (PSI) dated 31st May 2016 as per public notification

PUBLIC NOTICE NO. 15 2015/2020 & Approved Federal US Government contractor under CCR ,First Ever Washington State Office OMWBE Certified MBE Enterprise for Chartered Engineer certification services, Mechanical Engineering Services & California State CPUC.
CERTIFIED MINORITY BUSINESS ENTERPRISE (WA,CA) ISO9001-2015 Certified Corporation

MBE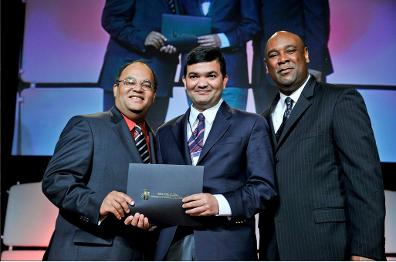 Cayley Aerospace Inc Chief Executive Officer Awarded with Fellow of Royal Aeronautical Society ,London in July 2015.FRAeS is highest honor recognizing outstanding achievement in Aerospace profession.

Cayley Aerospace serves customers with Chartered Engineer Certificate services for machinery in the USA, UK, China, South Korea, Japan, Australia, UAE, Saudi Arabia, India, Canada, Singapore, Thailand,Mexico, EU, Russia, Ukraine, Malaysia, APEC nations, South Africa, Brazil, Argentina & South America.

Cayley Engineering UK Limited subsidiary of Cayley Aerospace Inc,USA and now serving Customers in UK and European Union locally with team led by European Professional Engineer (EUR ING) and Chartered Engineer with Engineering Council-UK,London.Cayley Engineering UK Limited is based in Coventry in United Kingdom.
Related Services of CAYLEY AEROSPACE INC:
1) Mechanical Engineering Services
2)Aircraft Valuation by Approved Valuer of Institution of Valuers in Green Book and Approved by DGFT Government of India Customs and Washington State OMWBE Certified Enterprise
3) Aircraft Engineering Certification Services
4) RPEQ Professional Engineering Services in Mechanical & Aerospace Engineering for Queensland Australia.
5)University Partnership Program for R&D Support with Brookside University,Barbados. http://www.brookside.university
6) Pre Shipment Inspection Services as Approved by DGFT Government of India as Designated Agency.
7) 5* Rated EXPERT OPINION LETTER SERVICES Available for AMIE,AeSI ,IETE,IME,ICE and other Professional Degree holders in Engineering for USCIS Immigration Services under various category in USA,Germany,UK ,European Union and Australia,NZ ,Middle East countries.We have best success rate for all Professional Degree holders in USA,Germany,Australia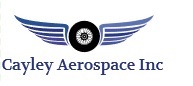 Chartered Engineer Certificate for Used Machinery Exported to India
Exporting used equipment or machinery to India? Companies are required to obtain a Chartered Engineer Certificate (CEC), this is mandatory and must be issued before your goods are shipped.
Cayley Aerospace Inc. is Premier First Ever Largest inspection and testing company Accredited by Washington State Government Office OMWBE Certified Enterprise for Mechanical Engineering Services and California State Government CPUC Certified MBE Enterprise experienced in issuing CEC's by our fully qualified IMechE ,SOE and RAeS inspectors. Cayley Aerospace offers a fast and accurate service and are accredited by the DGFT (Directorate General of Foreign Trade), which is a Government of India organization. As of new notification issued by Government of India DGFT on May 31,2016 ,Cayley Aerospace Inc has been authorized to issue PSIC certificates and Inspection services for USA,Canada,Mexico,Brazil, Caribbean countries,North America,Central America,South America,Europe,UK,China, Australia,Hong Kong,Malaysia,Thailand,Vietnam,Singapore.
Cayley Aerospace Inc Inspectors are Registered Chartered Mechanical Engineer with IMechE and Chartered Aeronautical Engineer with Royal Aeronautical Society,London.
Cayley Aerospace CEC inspectors will:
Undertake a physical inspection of machinery and equipment for assessment of condition, carried out within 4 hours of receipt of request

Deliver reports and certificates within 8 hours, which provide full details of the equipment's original value, current value, the date of manufacture, serial number, details of any remedial work and the potential cost required to bring the equipment back to a good condition

Cayley Aerospace Inc works with many governments around the world to ensure that goods exported to their countries meet standards of safety and quality and also assists exporters to countries such as India to ensure compliance with these requirements and smooth customs clearance.

Request more information to see how Cayley Aerospace can help your organization with Chartered Engineers Certificate for Used Machinery Exported to India.
Cayley Aerospace Inc.
18830 38th Ave W,Lynnwood,Washington,98037-7637,USA
Tel:+1-425-233-0440,,Tel:+1-201-252-7643,Fax:+1-646-219-1010
Email: info@cayleyaerospace.com Email:bishnujee.singh@cayleyaerospace.com Email:bishnujee.singh@chartered-engineerusa.org

UK Office:
Cayley Engineering UK Limited
2 Sheriffs Orchard,Coventry,CV1 3PP, UK
Email:bishnujee.singh@cayleyengineering.co.uk Email: info@chartered-engineerusa.org ; Email:bishnujee.singh@chartered-engineer.co.uk